Studio Work / 2021
Prof. Vittorio Magnago Lampugnani
Circulation and Neighborhood
The project hopes to develop outdoor spaces at multiple scales; here, they are not strictly framed spaces through walls or buildings but rather a series of interstitial spaces between the parts, ranging from rooms, units, blocks, and neighborhoods.
Imperfect fitting of the pieces also results in a series of paths that starts to connect, resulting in more of a continuous fabric throughout the site and hopefully helping to create a shared experience with a sense of neighborhood-ness.
Public Space
Site Typology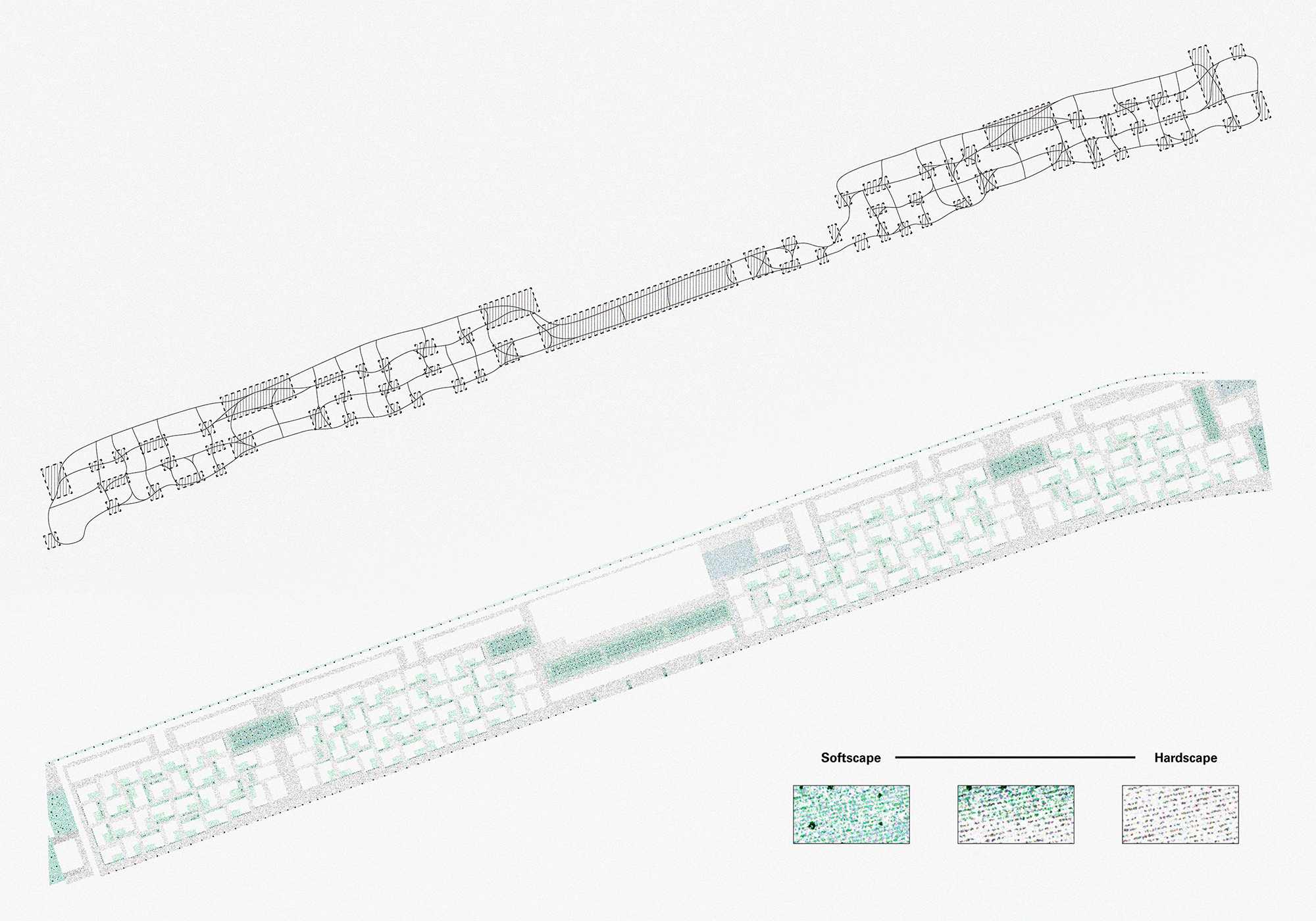 Path and Landscape
Using the existing typology of the site, from two-story townhouses, slabs or perimeter blocks, and towers - and the scale of the site, I think, permitting for the mix - the project starts to question and investigate their relationships.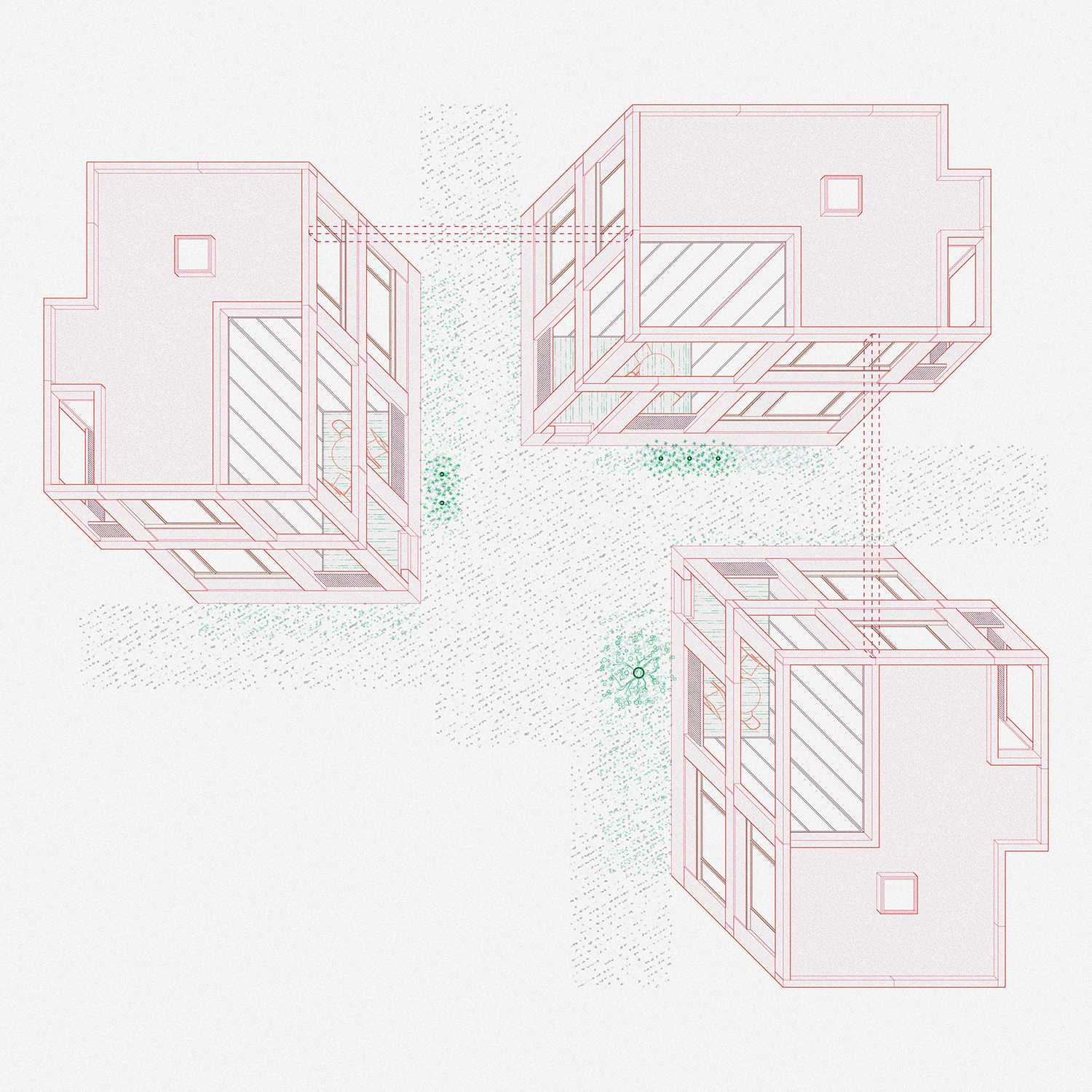 Village

Slab
Tower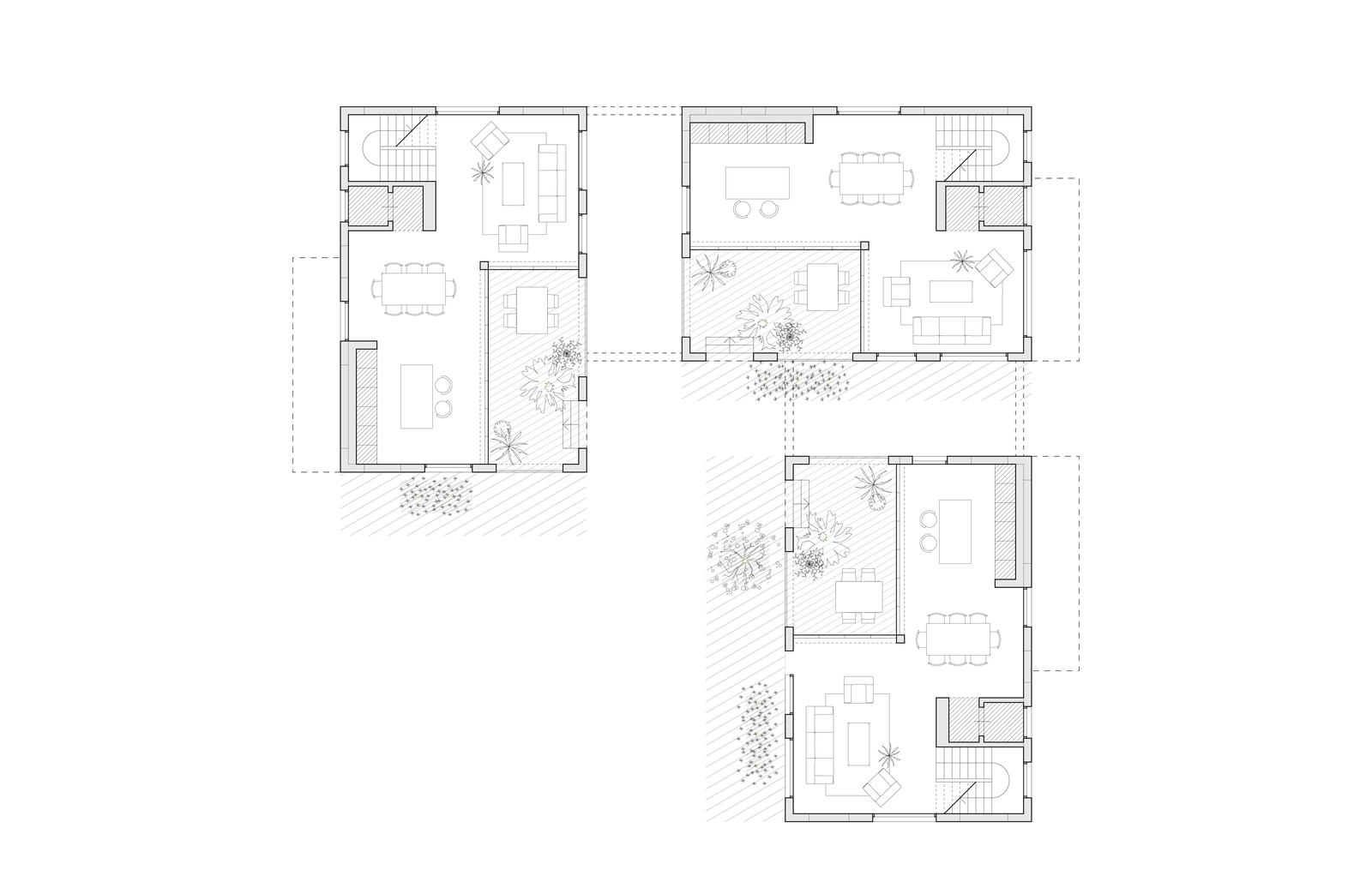 Village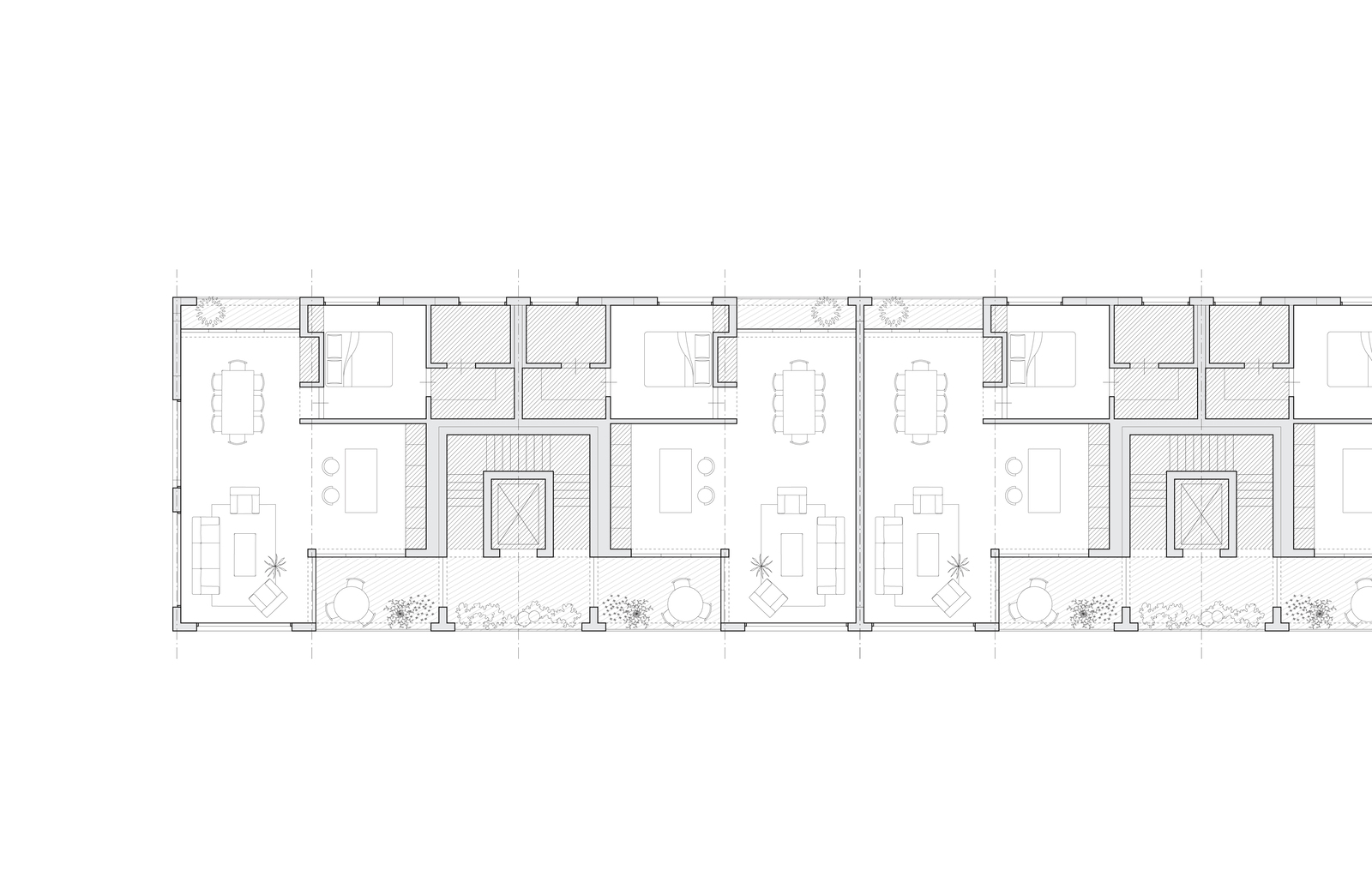 Slab
Tower

Tall or the towers are located at either edge and the center of the site, demarcating the project at a scale of the city and letting pedestrians find themselves within. Narrow or the slabs are along the railroad, marking the northern edge and creating a buffer for the village. Finally, the village or the flat starts to articulate the pedestrian experience at a more intimate scale.
Path
Balconies and private courtyards are at a scale of a room or bigger, especially in the case of the village, encouraging the use of outdoor spaces and enabling natural ventilation.
Site Plan
Model Photo
Short Section 1
Short Section 2
Units range from one to four bedrooms and some duplexes, all with generous balconies or private courtyards. Working within the same framework, the aggregation of the parts starts to break down the scale of the towers and the bars, so it's less about the surface-ness or object/monolithic-ness but more about how the parts come together to create the larger whole.
Rendering
Aggregation Plan
All three parts use the same facade system: a framework that imbues a possibility of its repetition. The facade's texture and tactility that could be touched and felt at the ground floor become more of a surface, maybe with just subtle shadow lines in the distance.
Model Photo Long Section
The same system transforms the existing building where the new construction along the north becomes a structure for outdoor activities.
Aggregation Plan
Model Photo
Courtyard
Throughout the journey, from intimate to opened, from soft to hard, and from low to mid to tall, the once separated elements become coherent. I hope this continuous experience leaves a chance for memories, either good or bad, to be collected and shared among many.

Model Photo